Book Review – Man's Search for Meaning (Review By Chanacee Ruth-Killgore)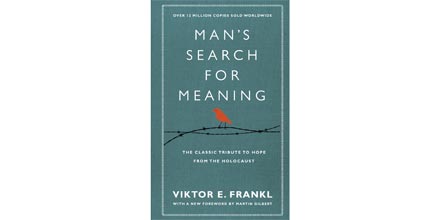 The Timelessness of Viktor Frankl's Wisdom in Man's Search for Meaning
Reviewed By, Chanacee Ruth-Killgore
Man's Search for Meaning, Viktor Frankl's extraordinary memoir of survival and perseverance has long been one of my favorite books. Originally published in 1959 under the German title, Trotzdem Ja Zum Leben Sagen: Ein Psychologe Erlebt das Konzentrationslager (translated as "Saying Yes to Life in Spite of Everything: A Psychologist Experiences the Concentration Camp"), it is one of my "go to" books in times of trial and tumult, and with Monday's announcement that it is to be scripted for the big screen, this seems an ideal time to discuss this important classic.
Dr. Frankl, a psychiatrist and Holocaust survivor, wrote of his experiences and observations in the Concentration Camps of World War II. The essence of his work focuses not on making one's self happy, big dramatic efforts to change the world, or even how to avoid suffering, concepts that receive vast amounts of focus in our day, but rather on living to the best of our abilities in times and circumstances that are beyond our control.
The book is short, only 165 pages, and considering the weight of its content it is a relatively easy read. It is divided into two sections; in part one Frankl relays his experiences and observations from the concentration camps and in part two he outlines his "therapeutic doctrine" which he calls Logotherapy.
Part One – Now, lest you think this is a gory telling of torture and suffering, allow me to allay your fears. As a psychiatrist Dr. Frankl's observations focus on the conscious mental decisions required for emotional survival (and in so doing physical survival, as well) amid situations over which you have no control. Though the scenario in which he and other Jews find themselves is horrific beyond measure and one we can only pray humanity never repeats, the lessons drawn from his observations span the vast expanse of the human experience. There is much heartbreak in these few short pages, but its great beauty lies in the triumphs. Not only does Frankl survive one of the most truly evil events in man's long and sordid history, but with the eye of a well-trained psychiatrist he is able to walk his readers through suffering to the beauty, worth and uniqueness that each and every one of us possesses.
Part two – "Logotherapy." Here we are provided a fascinating glimpse into Dr. Frankl's professional modus operandi, shaped in no small part by his experiences. While this section may not be of interest to everyone, it is easy to read and offers a more concrete look at ways to move forward in the face of pain, suffering and the overall challenges that life provides. Dr. Frankl's emphasis on the uniqueness and importance of each person is particularly noteworthy. One of my all-time-favorite quotes is found within this section amid his discussion regarding "The Meaning of Life."
"…the meaning of life differs from man to man, from day to day and from hour to hour. What matters, therefore, is not the meaning of life in general but rather the specific meaning of a person's life at a given moment. To put the question in general terms would be comparable to the question posed to a chess champion: 'Tell me, Master, what is the best move in the world?' There simply is no such thing as the best move or even a good move apart from a particular situation in a game and the particular personality ohttp://www.antarcticajournal.com/book-review-mans-search-for-meaning-review-by-chanacee-ruth-killgore/?preview=truef one's opponent. The same holds for human existence. One should not search for an abstract meaning to life. Everyone has his own specific vocation or mission in life to carry out a concrete assignment which demands fulfillment. Therein he cannot be replaced, nor can his life be repeated. Thus, everyone's task is as unique as is his specific opportunity to implement it."
Wise words, hard-learned.
In the final analysis there is a reason why more than twelve-million copies of Man's Search for Meaning are currently in print, it tackles a timeless and universal subject matter – the meaning of life and human suffering – and offers equally as timeless and universal insight and wisdom. Thus, I implore you, read the book before you see the (still pending) film!
"Man is not fully conditioned and determined but rather determines himself whether he gives in to conditions or stands up to them. …Man does not simply exist but always decides what his existence will become in the next moment." ~ Viktor Frankl
Note: Regarding the proposed screen adaptation of this book, a few details are known. Fuego Films, which is a partnership between Ben Silverman and Jay Weisleder (producers of the forthcoming Hands of Stone), has teamed with Giselle Fernandez (five-time Emmy winning journalist) to secure the book rights. Adam Gibgot is slated to write the script.
Author Bio: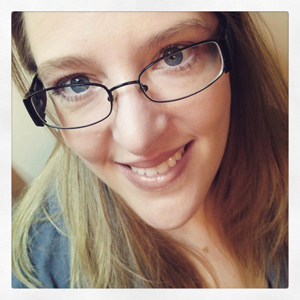 Chanacee Ruth-Killgore lives in East Tennessee with her husband, Michael, and their two wild and crazy pups, Wrigley and Arkkis Pond. She is a part-time, life-long student and a full-time wife, writer and book lover. She has a Bachelor of Arts Degree from Franciscan University of Steubenville and will… finally… be awarded a Master's Degree in May. She is author of the Alphabet Soup adventure-fantasy series for middle grade readers as well as the forthcoming Hart of the Smokies cozy mystery series. Facebook: Chanacee Ruth-Killgore, Writer & Publisher. Twitter: @ChanaceeRK or www.chanacee.com.
---