Pope Francis tells youths to shake things up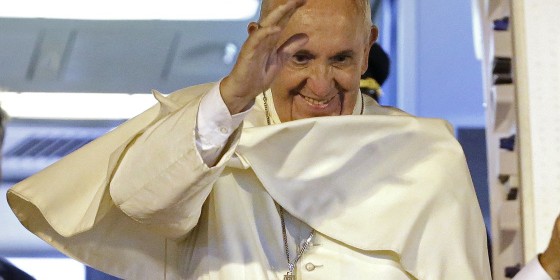 Pope
Francis is telling young people to "shake things up", but then help clean the mess up. His exhortation which took place on Sunday, 7/13/2015 during the final appearance on his three-country tour in South America.
His speech was a modification of his famous exhortation in 2013, which took place in Rio de Janeiro. There he told a church full of Argentine youths that he wanted them to "make a mess" by shaking up their dioceses.
Pope Francis told tens of thousands of young people gathered in Paraguay's capital on Sunday that a fellow priest once told him that "encouraging youths to disrupt things up was all good and well, but that later others had to clean up after them."
So Pope Francis said he was correcting himself.
"The mess that young people make, we then have to clean it up ourselves!" he said to roars of laughter. "Shake things up, but then clean it up and fix the mess that you've made."