These 8 Cities Just Abolished Columbus Day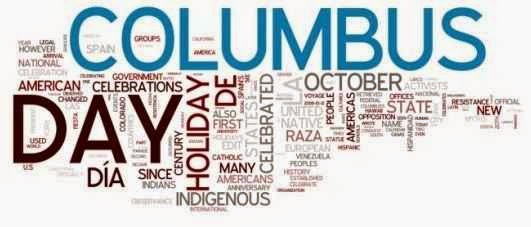 Following a growing trend, the city council of Albuquerque, New Mexico has voted six to three to recognize October 12th – typically known to most as "Columbus Day" within the USA– as Indigenous Peoples' day in a new proclamation. Albuquerque has the highest concentration of Indigenous people in New Mexico.
In the past two months, eight cities got rid of Columbus Day in favor of adopting Indigenous Peoples' Day. Three of those cities adopted Indigenous Peoples' Day this week.
These cities are following in the footsteps of Seattle and Minneapolis. Meanwhile, Oklahoma City came close to passing it in September and will try to pass it again on October 13th, the day after the holiday.
City Council Member Rey Garduño wrote and proposed the proclamation, with guidance from local activists. The campaign was initiated last year during an "Abolish Columbus Day" demonstration at City Hall.
Although these changes have been quite recent, the struggle for the recognition of Indigenous Peoples Day has been going on since 1954, when the idea was first proposed in Portland, OR.
The Albuquerque Police Department have a notorious record of harassing and killing oppressed people. Their law enforcement divisions have shot 50 people resulting in 28 fatalities since 2010. In Albuquerque, Indigenous people compose 4.6 of the city's population, but 13% of its consistently homeless population.
This name change is a fantastic trend that needs to grow fast, but it needs to be followed up by concrete action and legislation. Nationwide (and worldwide – particularly in Latin American countries that have suffered from US-backed coups), Indigenous people suffer from economic inequality, health problems, and human rights abuses. It's time we celebrate their culture and tradition rather than their oppressors', and it's time we give back to those we've taken so much from.
Source: