The 2015 Soul Fountain Anthology of Poetry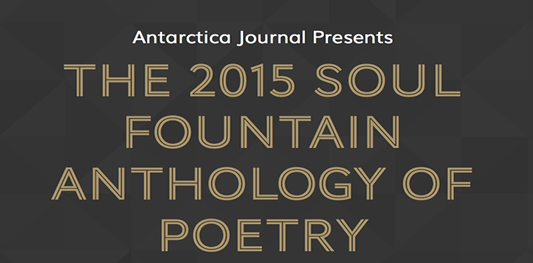 Antarctica Journal is honored to announce our 2015 Anthology of Poetry, featuring all of the wonderful poems published on our website in 2015. We are so proud of all of the contributing artists and the superb poems that they have submitted.
You can now browse all of these amazing artistic literary works in this complete anthology right here on our website. Please click here to access this wonderful feature which will open in a new tab/window.
Thank you again to all of the the amazing contributors and readers who continue to allow us to grow together in creativity.