Poem – Cutty Sark (By Henryk Baranski)

Cutty Sark
A THOUSAND MEN
BUILD AND DESTROY
A THOUSAND MEN
SWEAT AND TOIL
A THOUSAND MEN
NOW DRUNK AND HUNGRY
WORKING FOR WEEK'S WAGE
AND BOIL.
GREAT SHIPS IRONED
AND TRAINS RAILED
TRACKS ROADS AND ACHIEVEMENTS
WROUGHT AND BLAST
THROUGH GREAT SCOTTISH FORESTS
FELLED HARD FAST SCOTTISH TREES
SLICED GUTTERS BLED GOATS
SHEEP CATTLE AND HEATHER
ROLLED SOAKED WIPED UP
WITH BIRCH ROWAN AND OAK
AND OUR HOMES DISHES
SADDLES AND SPOONS
BILLOW THROUGH AIR AND MIST
AND SHIRTS SHEETING NOW
AGAINST THE WIND
FALL FLUTTER DRIPPING
ANCIENT FOOD BLASTS
COMING THROUGH ACROSS
MORSE CODE
AND DELICIOUS MORSELS
LEFT FOR THE SOUNDS
TO CATCH AND HOLD.
WHERE THE GRAMPIANS
FIRST RISE ACROSS MUNRO'S
HAPPY GLINTING FACE
BENEATH, BENEATH THE TYNDRUM'S
HILLS LIES THE GOLD
ONCE BESOTTED UPON OUR FOLK
NOW GROUND INTO FINE
WHITE POWDER
NOW SIFTED AND SORTED NEATH
OUR FEET
SO HOT AND COMFY WARM
NOW THAT WALKING IS A TREAT.
Author Bio: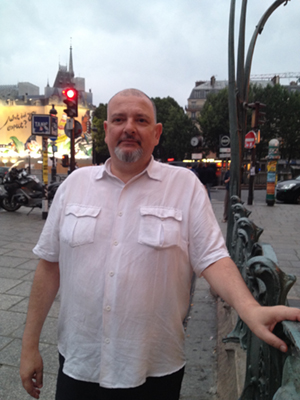 I've been writing for over 30 years and have amassed a vast collection. As a translator of Italian to English I appreciate the value of words and attempt to draw out many meanings from single words or phrases. A minimalist approach, one might say, although my later poems reach out for broader, imagistic views of sentiments gleaned from often cinematic sources. I could go on, but would like you to draw your own conclusions. Suffice to say that I am a radical and hope that this comes through in my work; there is anger, but also humour, and, I hope, a radical way with words and grammar. I live in Manchester, UK, I am Polish/Italian and my parents experience of 20th century history is highly significant.