Poem – I Always Think About You (By Wafula p'Khisa)

I always think about you
Whenever I fail to tame tears
Flowing and overflowing like Nile waters–
Siphoning strength from a bereft soul
And chasing sleep at midnight;
Leaving me restless like an insomniac…
I always think about you
Once I falter cheering my spirit on:
To endure gnawing loneliness
That humbles me to bow
To silence's sorrowful songs!
I always think about you
Whilst drooling with angst
of thirsty ages wasted in dire solitude
Watching sun and moon in black– mourning
a beloved star lost afar…
I always think about you
As I linger to savour warmth
Once the reign of rain recedes
For seeds sue to be sowed, and sprout
In Eden confined to termless truancy!
When the night announces its arrival;
Rousing souls from light
Afar scattering them, to seek rest
And I'm left facing its haunting apparitions
I always think about you!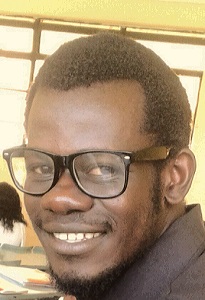 Bio:
Wafula p'Khisa is a Kenyan poet, essayist, critic, writer and teacher. He studied Education, English and Literature at Moi University. His works have appeared on The Seattle Star and The Legendary Magazine.
---