Poem – Oh This Time! (Neelamani Sutar)

On the tips of our fingers
Is playing, the spring
Hide and seek
With colors!
But beneath our feet
No lush green grass,
Only poisonous shrubs.
From the mouth of desires
Uttered rain drops pattering
And, in our brains
Bright red fire!
With wings widely spread
Dancing, black owl the angel of death
The future though uncertain,
Ignored mercilessly.
A She-swine ceaselessly, is beating a human infant
With her sagged breast nipples?
Somebody has cruelly pinned
The fast moving time
To prehistoric wall, and
We see a surgical Knife sparkling
In time's mighty hand.
Nights running away
On the strange streets,
An atlas of dread fear
In their flaccid eyes,
Bloods trickling down the bandage
Of their age old wounds.
The lives
Who sleep on the foot paths?
Now immutable
On the canvas of the serene sky
And their eyes blank
No luster there!
On the other side of the road
Tender grasses of new morn,
On the wide chest of green corn field
Waves of golden paddy!
O' the soul of this brutal time,
Treacherously left your cage
The perishable body,
Rampant of life;
Why are you now tiptoeing?
Into the city of nerves
With alert steps!
We therefore pray thee,
One day,
Red roses will bloom
With thousand colors of rich human spirit
On the sand beds of dried up river.
Author Bio: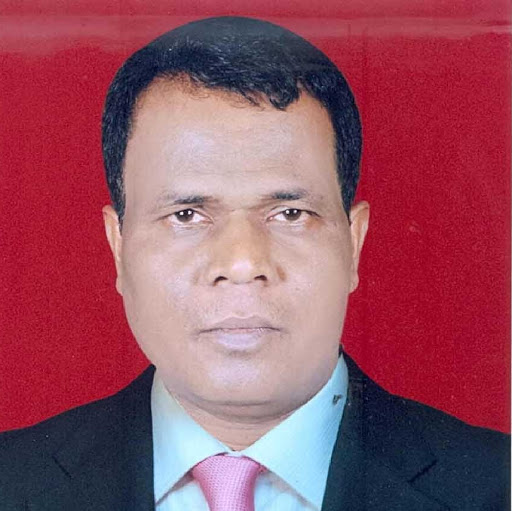 Neelamani Sutar writes since his childhood days. He is a Prasar Bharati approved Playwright and Lyricist. He writes lyrics, plays, stories, novels, musical features, etc. His plays are broadcasted through Radio Centers. He is a contributing author : 'Something Happened on the Way to Heaven' – Edited by : Sudha Murty, Published by ; Penguin India Publishers; Co-poet : 'Purple Hues', Published by Sanmati Publishers and Distributors; Co-poet : 'The Pink Throne' Published by : Ink Lovers Publishers. "The Untold Love Stories " Published by : Authors Ink Publication, 'Aqullrelle' (Rejected Stock), 'Eternal song of Human Love' Published by Creative Impulse, 'Feminine Love & Mystery, Published by Creative Impulse. Deep Tales Anthology (lulu.com), Four Seasons Anthology (Hurricane Press). A Regular Author of Journals – Long Lit, Literary Voyage, Asian Age (Newspaper) & Aagaman-The Arrival. He is honoured and awarded for his lyrics and stories. Address for correspondence : Neelamani Sutar, C/o – Udayshree, Narayan Mishra Lane, P.O. – Arunodaya Market, Dist – Cuttack, State : Odisha, Pin – 753009. Email ID –sutarneelamani@gmail.com, Phone : +91 9437273934.