Poem – Somnambulant Webs (By Cynthia Sharp)


To the love I was abducted away from,
a satellite to my being,
the raven trickster who elevated everyone
to laughter from deep within,
soaking in the sun that surrounded you –

Time lapses in your absence –
a stencil of easier days
like cut-out paper dolls without heart
mirrors vainly what used to be,
before I was taken.

Seeking crosses in bamboo reflections,
a two-dimensional world
plays fresco patterns across the stucco,
like ancient hieroglyphics
moving up and down in the shadows,
weaving a language I can't quite decipher.

I dream I faked death to reunite with you,
lost in appliances and clothes at unwanted retail jobs,
the stillness of afternoons when you're gone,
reborn, a moment, my hope sprinkled with pyrite,

the twins I wanted to have
press their palms into my uterine wall
like cave art from inside the womb,

moonlight flickers across paintings like meteors,
fool's gold dissolving through my fingers –
I want there to be an excuse, a reason,
but there's not.

I hold on
because deep down,
I know,
there was only you.

You fell through crevices,
disappeared into another life
that you make work,

and I am left
still clinging to fragments.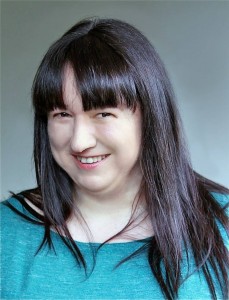 Cynthia Sharp has been published in a number of literary journals, including Toasted Cheese, Lantern Magazine, The Ivory Tower, Haiku Journal & Three Line Poetry and was nominated for the Pushcart Prize & Best of the Net Anthology. She is inspired by the exquisite beauty of nature throughout the globe.