Poem – Song of Innocence and Degradation (By Henryk Baranski)

Song of Innocence and Degradation
I LOOKED UPON THE CHILDREN
AS THEY SLEPT
TOOK A HAND AND TESTED ITS PULSE
PUT MY HAND ON A FOREHEAD
JUST LIGHTLY ENOUGH
TO MAKE SURE THEY WEREN'T DEAD.
AND THEN TO WORK
LEAVING THEM ALONE
AWAY FROM MY HEART
BECAUSE THE THINGS I SEE AND DO
AMOUNT TO AN ANGUISHED CRY OF GUILT.
I TAKE PAREGORICS
AND SPREAD MYSELF NAKED
PROSTRATE BEFORE
THE RAT F#¢KER ON THE CROSS
AND BLAME HIM, OF ALL PEOPLE,
FOR EATING MYSELF AWAY
UNTIL THERE IS NOTHING LEFT
BUT APPETITE.
Author Bio: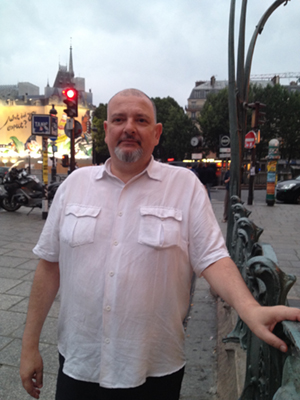 I've been writing for over 30 years and have amassed a vast collection. As a translator of Italian to English I appreciate the value of words and attempt to draw out many meanings from single words or phrases. A minimalist approach, one might say, although my later poems reach out for broader, imagistic views of sentiments gleaned from often cinematic sources. I could go on, but would like you to draw your own conclusions. Suffice to say that I am a radical and hope that this comes through in my work; there is anger, but also humour, and, I hope, a radical way with words and grammar. I live in Manchester, UK, I am Polish/Italian and my parents experience of 20th century history is highly significant.