Poem – The Mess (By Henryk Baranski)

The Mess
EASY FORM FOR QUICKNESS AND DRIVES
LIES EARLY ON THE FORM OF NEW SCHEDULES
WORN AND RIPPED BY STYLE AND CONDIMENTS
ALL FLYING WITH THE VIGOUR OF THE EARTH AND TIDES
REACHING OVER CLIFFS AND GRASS
TO REACH NEW HEAVENS.
LAND-LOCKED SQUARES AND EASY PIECES
FORM PAPER-CLAD BEAUTIES RIDDLED WITH SALT
NOW DRYING SLOWLY
DYING REMOTELY
AND CLINGING ALL OILY
TO THE ROOTS NOW DISHEVELLED, UNKEMPT
UNRAZORED FRAGMENTS IN THE BARBER'S BIN.
BUT HOLD STILL AND ONE MIGHT SEE
ANOTHER WORLD ALL SALT-FREE
AND TUGGING AT THE WILTING FLOWERS
THE DROOPING BUDS AND BROWNING LEAVES
WITH FLOWS AND FALLS OF RUSHING WATER
AND ROCKS AND PEBBLES SOFTLY SHAPED AND CARED FOR
SHOWING SPLENDID STYLE AND SHARP-PRESSED CUTS
AND SPOT-CLEAR MAPPING OF ANGELS' TREADS.
Author Bio: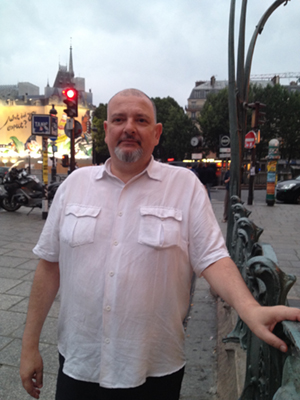 I've been writing for over 30 years and have amassed a vast collection. As a translator of Italian to English I appreciate the value of words and attempt to draw out many meanings from single words or phrases. A minimalist approach, one might say, although my later poems reach out for broader, imagistic views of sentiments gleaned from often cinematic sources. I could go on, but would like you to draw your own conclusions. Suffice to say that I am a radical and hope that this comes through in my work; there is anger, but also humour, and, I hope, a radical way with words and grammar. I live in Manchester, UK, I am Polish/Italian and my parents experience of 20th century history is highly significant.