Poem – Victor's Deli on Jamaica Avenue (By Tom Brogan)

Victor's Deli has tables to enjoy
your breakfast or lunch. There
is always a line for the scrumptious
food. Victor's wife owns the business
and keeps the name even though
they are divorced. For a while a
delivery man used to bring her
flowers after the breakup. Caroline
plays her harmonica there and Louis
like to sing Broadway tunes. Cathy
who works a convertible car cover
job likes to talk. Today she recounted
a story from the Beijing Olympics.
A 7 year old girl who was picked
To sing at the Opening Ceremony
was replaced by another girl
who was so called prettier.
The prettier girl with no
singing talent lip sang
to the voice of the
replaced girl. The article
was in Newsday. The
girl who probably
very disappointed
is named Yang Peiyi.
Yang was missing a tooth,
but sang beautifully.
The world heard her
voice but didn't
see her smile.
Author Bio: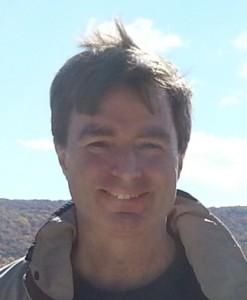 Tom Brogan is a library supervisor at Brooklyn Public Library and a poet.  He has contributed two essays to Bridging Cultures: Ethnic Services in the Libraries in New York State published by the New York Library Association.