Poem – Voyage to Italy (By Henryk Baranski)

Voyage to Italy
AND IN
GREAT PARNASSUS
THE DWEEBS HELD SWAY
SIFTING AND RISING
FROM THEIR HARD BEDS
BECKONING AND WELCOMING
THE BECOMING OF THAT MAN
WHO DRIVES DOWN
THROUGH THE BUFFALO HERD
AND THE HERD OF THEM
PREGNANT AND BRIGHT
BRIMMING WITH THE WONDROUS
THE LORE AND THE SHINE
THE MIRACLES FED WITH FORKS
AND WINE DRUNK TO INCESS.
HOW FAVOURITED THEY
HAVE BECOME NOW,
THAT WOMAN AND THAT MAN,
AS, PART OF THE CROWD,
THE GOD OF WOOD, WINE
AND REDEMPTION
SEALS THEIR SCARCE
NEEDY SOUL.
Author Bio: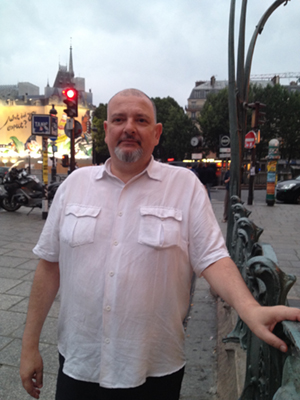 I've been writing for over 30 years and have amassed a vast collection. As a translator of Italian to English I appreciate the value of words and attempt to draw out many meanings from single words or phrases. A minimalist approach, one might say, although my later poems reach out for broader, imagistic views of sentiments gleaned from often cinematic sources. I could go on, but would like you to draw your own conclusions. Suffice to say that I am a radical and hope that this comes through in my work; there is anger, but also humour, and, I hope, a radical way with words and grammar. I live in Manchester, UK, I am Polish/Italian and my parents experience of 20th century history is highly significant.