Poem – AWAKENED (By John Stanizzi)

AWAKENED
            November 22, 1963
            East Hartford High School
            2.02 p.m.
Ninth grade English, and just out of Catholic,
school, I was not yet adjusted to the
outrageous idea of a public school –
no uniforms, and teachers who were men,
men in street clothes, not dressed in black with stiff
white collars and faces of gravity,
and women teachers with hair on their heads
that we could see, and dresses like our moms,
and liberty to fall asleep in class.
I was sleeping when I heard the static
of the PA thirteen minutes before
the end of school.  The speaker squawked a cough,
and then Mrs. Wilson tried to say through
tears that President Kennedy was dead.
Author Bio:
John L. Stanizzi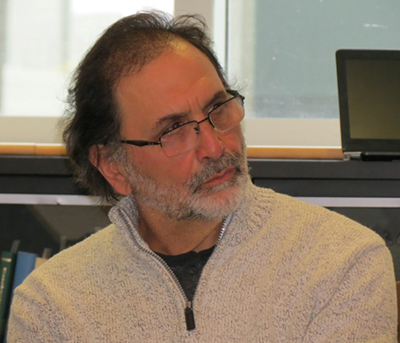 John L. Stanizzi is author of the collections – Ecstasy Among Ghosts, Sleepwalking, Dance Against the Wall, After the Bell, Hallelujah Time!, High Tide – Ebb Tide, Four Bits, Chants, and his is newest collection, Sundowning, brought out by Main Street Rag. Besides Antarctica Review, John's poems have appeared in Prairie Schooner, American Life in Poetry, The New York Quarterly, Paterson Literary Review, Blue Mountain Review, The Cortland Review, Rattle, Tar River Poetry, Rust & Moth, Connecticut River Review, Hawk & Handsaw, and many others. His non-fiction has appeared in Stone Coast Review. His work has been translated into Italian and appeared in many journals in Italy. His translator is Angela D'Ambra. John has read and venues all over New England, including the Mystic Arts Café, the Sunken Garden Poetry Festival, Hartford Stage, and many others. For many years, John coordinated the Fresh Voices Poetry Competition for Young Poets at Hill-Stead Museum, Farmington, CT. He is also a teaching artist for the national recitation contest, Poetry Out Loud. A former New England Poet of the Year, John teaches literature at Manchester Community College in Manchester, CT and he lives with his wife, Carol, in Coventry.
www.johnlstanizzi.com