Poem – CERTIFIED (By John Stanizzi)

CERTIFIED
            WorldNetDailyExclusive — http://www.wnd.com/2011/04/292717/
                  "A Tale of Two Birth Certificates"
That Obama's birth certificate lists a registrar that appears remarkably like a forger's signature joke on the word "ukulele" is not the only peculiarity observed in comparing the president's record with other long-form Hawaiian birth certificates that have been fully authenticated.
Toto, I've a feeling the Wichita
lineman is still on the line, and how good
and how pleasant it would be going to
our father's land which is not in Hono-
lulu but in Kenya, a far cry from
the Kalanianaole Highway,
and whether Verna K. L. Lee could play
the ukulele or not, she could write,
and so could Dr. David A. Sinclair,
and I know how you feel about the name
Hussain – it makes your heart shake with terror,
Barack Hussain Obama, Africa —
but there's no need – no need to get jumpy,
although I know – it's all too much to bear.
Author Bio:
John L. Stanizzi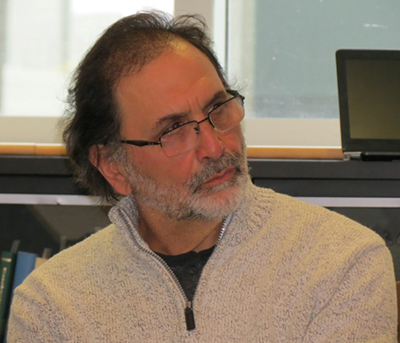 John L. Stanizzi is author of the collections – Ecstasy Among Ghosts, Sleepwalking, Dance Against the Wall, After the Bell, Hallelujah Time!, High Tide – Ebb Tide, Four Bits, Chants, and his is newest collection, Sundowning, brought out by Main Street Rag. Besides Antarctica Review, John's poems have appeared in Prairie Schooner, American Life in Poetry, The New York Quarterly, Paterson Literary Review, Blue Mountain Review, The Cortland Review, Rattle, Tar River Poetry, Rust & Moth, Connecticut River Review, Hawk & Handsaw, and many others. His non-fiction has appeared in Stone Coast Review. His work has been translated into Italian and appeared in many journals in Italy. His translator is Angela D'Ambra. John has read and venues all over New England, including the Mystic Arts Café, the Sunken Garden Poetry Festival, Hartford Stage, and many others. For many years, John coordinated the Fresh Voices Poetry Competition for Young Poets at Hill-Stead Museum, Farmington, CT. He is also a teaching artist for the national recitation contest, Poetry Out Loud. A former New England Poet of the Year, John teaches literature at Manchester Community College in Manchester, CT and he lives with his wife, Carol, in Coventry.
www.johnlstanizzi.com