Poem – DAWN (By Ray Gallucci)

DAWN
It shuffled across the savannah
Toward shade from the rising sun.
In each hand it carried banana
Held firm by opposing thumb.
An ape by all rights of appearance,
Yet upright its ambling gait.
To primate behavior adherence
Except little quirk of late.
Whenever would pass by some water,
It often would stop to stare.
At image reflected would loiter
Then poke at the other there.
The water would ripple, thus causing
The other to disappear.
But after a minute of pausing,
The other again came clear.
This ritual it had repeated
For weeks until suddenly
This morning there dawned a "Eureka!"
When thought to itself, "That's me!"
(published in THUMBPRINTS, March 1999, p. 3;
MÖBIUS, THE POETRY MAGAZINE, Vol. 12, No. 1, p. 43;
ALONG THE PATH, Spring 2001, Vol. 7, No. 1, p. 5;
and ONLINE JOURNAL, DANA LITERARY SOCIETY, September 2002;
nominated by DANA LITERARY SOCIETY for 2002 Pushcart Prize: Best of the Small Presses [PUSHCART PRESS])
Author Bio: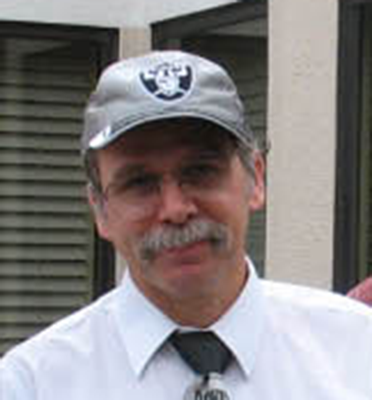 I am a Professional Engineer who has been writing poetry since 1990. I am an incorrigible rhymer, tending toward the skeptical/cynical regarding daily life. I have been fortunate to have been published in poetry magazines and on-line journals such as NUTHOUSE, MOTHER EARTH INTERNATIONAL, FEELINGS/POETS' PAPER, MÖBIUS (when Jean Hull Herman published), PABLO LENNIS, MUSE OF FIRE, SO YOUNG!, THE AARDVARK ADVENTURER, POETIC LICENSE, THUMBPRINTS, UNLIKELY STORIES, BIBLIOPHILOS, FULLOSIA PRESS, NOMAD'S CHOIR, HIDDEN OAK, PABLO LENNIS, POETSESPRESSO, SOUL FOUNTAIN, WRITER'S JOURNAL, ATLANTIC PACIFIC PRESS, DERONDA REVIEW, LYRIC, THE STORYTELLER, WRITE ON! and DANA LITERARY SOCIETY.