Poem – DOG (By John Stanizzi)

DOG
            Manchester, Connecticut
            1985
Long after the time had come for her to
stop driving she was driving her daughter
to the store in her brown car that had no
power steering or power brakes, and at
85 pounds of skin and a little
contraption of bones you'd think she'd be a
push-over but nothing could be further
from the truth, so when her daughter said that
she had hit a dog she looked straight ahead
and said No I didn't, in a way that
also said This conversation's over.
The rest of the ride that cool October
night was silent until she pulled into
the drive and said, So…about….this….dog… thing….
Author Bio:
John L. Stanizzi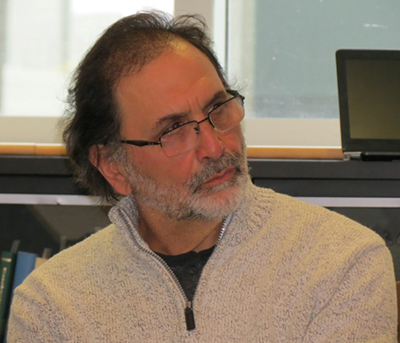 John L. Stanizzi is the author of the collections Ecstasy Among Ghosts, Sleepwalking, Dance Against the Wall, After the Bell, and Hallalujah Time!, and High Tide – Ebb Tide. John's poems have appeared in Prairie Schooner, American Life in Poetry, The New York Quarterly, Rust+Moth, Tar River Poetry, Rattle, Passages North, The Spoon River Quarterly, Poet Lore, Hawk & Handsaw, and many others. John's work has also been translated into Italian and appeared in Italy's El Ghibli, and in the Journal of Italian Translations Bonafinni. His translator is the poet, Angela D'Ambra. His next full-length collection, Sundowning, will appear in 2018, published by Finishing Line Press. A former New England Poet of the Year, John has read at many venues throughout the northeast, including the Sunken Garden Poetry Festival. He teaches literature in an adjunct capacity at Manchester Community College in Manchester, CT and I live with my wife, Carol, in Coventry.
www.johnlstanizzi.com