Poem – DOG (By John Stanizzi)

DOG
            Manchester, Connecticut
            1985
Long after the time had come for her to
stop driving she was driving her daughter
to the store in her brown car that had no
power steering or power brakes, and at
85 pounds of skin and a little
contraption of bones you'd think she'd be a
push-over but nothing could be further
from the truth, so when her daughter said that
she had hit a dog she looked straight ahead
and said No I didn't, in a way that
also said This conversation's over.
The rest of the ride that cool October
night was silent until she pulled into
the drive and said, So…about….this….dog… thing….
Author Bio:
John L. Stanizzi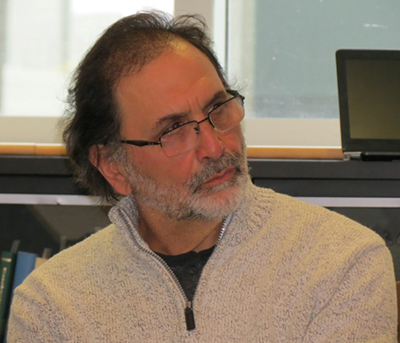 John L. Stanizzi is author of the collections – Ecstasy Among Ghosts, Sleepwalking, Dance Against the Wall, After the Bell, Hallelujah Time!, High Tide – Ebb Tide, Four Bits, Chants, and his is newest collection, Sundowning, brought out by Main Street Rag. Besides Antarctica Review, John's poems have appeared in Prairie Schooner, American Life in Poetry, The New York Quarterly, Paterson Literary Review, Blue Mountain Review, The Cortland Review, Rattle, Tar River Poetry, Rust & Moth, Connecticut River Review, Hawk & Handsaw, and many others. His non-fiction has appeared in Stone Coast Review. His work has been translated into Italian and appeared in many journals in Italy. His translator is Angela D'Ambra. John has read and venues all over New England, including the Mystic Arts Café, the Sunken Garden Poetry Festival, Hartford Stage, and many others. For many years, John coordinated the Fresh Voices Poetry Competition for Young Poets at Hill-Stead Museum, Farmington, CT. He is also a teaching artist for the national recitation contest, Poetry Out Loud. A former New England Poet of the Year, John teaches literature at Manchester Community College in Manchester, CT and he lives with his wife, Carol, in Coventry.
www.johnlstanizzi.com