Poem – Early Morning, Tucson Foothills (By Lee Marc Stein)

Early Morning, Tucson Foothills
Shadows jag over rock and cactus
playing tag with the rising sun,
nature's Rorschach asking me
what these immense ink blots mean.
This one's the boogeyman
scaring/scarring my daughter,
that one's a tarp smothering
moist green fields of my youth,
the one crest high a black stallion
galloping away with loved ones' years.
I focus my eyes on patches of light
knowing they're yoked to the shadows.
Lee Marc Stein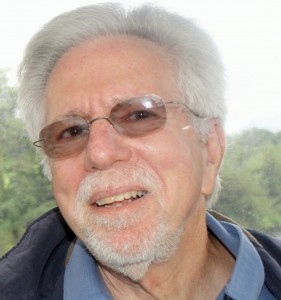 Lee Marc Stein is a retired direct marketing consultant living in East Setauket, New York. His poems have been published in Blast Furnace, Blue & Yellow Dog, Blue Lake Review, Message in a Bottle, Miller's Pond Poetry, River Poets Journal, Slow Trains Journal, Still Crazy, Subliminal Interiors, Write Place at the Write Time and The Write Room. His first book of poetry, Whispers in the Galleries, features ekphrastic poems.
Lee has had short stories published in Bartleby Snopes, nicollsroad, Write Place at the Write Time, Cynic Online, and Down in the Dirt. He leads workshops at Stony Brook University's Lifelong Learning program on modern masters of the novel.