Poem – IF YOU THOUGHT THIS YEAR WAS BAD (By Ray Gallucci)

IF YOU THOUGHT THIS YEAR WAS BAD …
(Based on "December 21, 2012: The Real Doomsday?" from http://www.viewzone.com/endtime.html)
Doomsday forecasts I believe
Offer humans no reprieve.
But, unlike the common thread,
Won't be we who strike us dead.
No atomic holocaust,
Nor the melt of permafrost,
Nor deforestation's squeeze,
Nor extinction of species.
Happened to us once before
When aligned galactic core
With our sun's ecliptic path
To unleash its plasmic wrath.
Earth was in the Ice Age deep
Thirteen thousand years B.C.
When the sun last time aligned
With galactic center prime.
Gamma burst we'd never felt
Crushed the sun's magnetic belt.
Solar flares and cosmic rays
Roasted earth ten thousand days.
Ice Age came to screaming halt.
Radiation toasted all.
Humans nearly went extinct.
Atmosphere from blue turned pink.
Species squeezed through bottleneck
See their numbers grow unchecked
To the levels we have now,
Though we're clueless as to how.
Is it just coincidence
Mayans could foresee events
That occurred in distant past
Would repeat from cosmic blast?
Winter solstice twenty-twelve
Into hell again we delve —
Armageddon, Ragnarok,
Runs Apocalypse amok.
Basis for assuming Earth
Cycles through both death and birth
Can be found in petroglyphs
Carved in rocks and under cliffs.
Arching rays, auroral beams
Thought to be just mythic dreams
Of the ancients, maybe were
Images of what occurred.
We've dismissed all forecasts dire,
But could actually transpire
What we've always feared the worst
From galactic gamma burst?
Author Bio: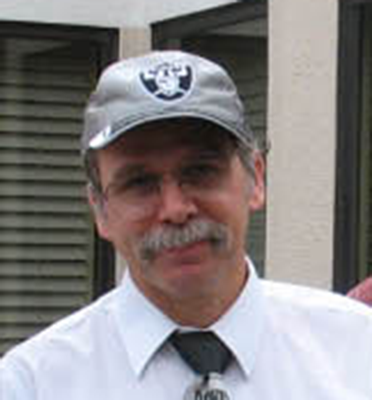 I am a Professional Engineer who has been writing poetry since 1990. I am an incorrigible rhymer, tending toward the skeptical/cynical regarding daily life. I have been fortunate to have been published in poetry magazines and on-line journals such as NUTHOUSE, MOTHER EARTH INTERNATIONAL, FEELINGS/POETS' PAPER, MÖBIUS (when Jean Hull Herman published), PABLO LENNIS, MUSE OF FIRE, SO YOUNG!, THE AARDVARK ADVENTURER, POETIC LICENSE, THUMBPRINTS, UNLIKELY STORIES, BIBLIOPHILOS, FULLOSIA PRESS, NOMAD'S CHOIR, HIDDEN OAK, PABLO LENNIS, POETSESPRESSO, SOUL FOUNTAIN, WRITER'S JOURNAL, ATLANTIC PACIFIC PRESS, DERONDA REVIEW, LYRIC, THE STORYTELLER, WRITE ON! and DANA LITERARY SOCIETY.