Poem – Level Crossing (Neelamani Sutar)

Are you calling me to stop here?
Alright!
I've pressed my feet on brakes,
Behind me, red eyes burning brightly.
Is journey finished here?
Then let it be so!
Seats are luxurious,
Comfortable to sit.
I was sunk in sweet dreams.
I had forgotten my duties and responsibility.
Journey ends here,
Would it mean so?
Now, I've stopped near the level crossing
It seems temporary halting.
Some of them are talking:
'It was real life drama!
Others are thinking, it's a race!'
If that's true,
Would this dramatic sequence of life end here?
Is it right to do so?
I don't like your philosophy
Don't agree to accept it.
I know you analyze things better
Also know how to demoralize me
You always reject whatever I like
But in every problem,
There's a solution in disguise!
And we can solve it amicably.
An iron bar, I know, has torn our road straight apart.
I am cruelly pinned to one end
of this prehistoric road,
At the other end you are torturing me
I can't tolerate your emotional tyranny anymore.
I can't also disobey laws of my fate
can't withdraw myself.
Unanimously we can change us!
Are you telling me to stop here?
Ear rings that were hanging in your ears
have now tied my legs tightly
This cruel time has caged me
I am screaming hopelessly
Memories are now dancing phantoms!
Steering is moving like wheels of fortune
on your hands,
I'm waiting for your answers.
Suddenly, someone whistled
The iron rod lifted up
our roads are ready to be joined
Doors of thousand rooms are now opened.
Are you calling me to enter?
Author Bio: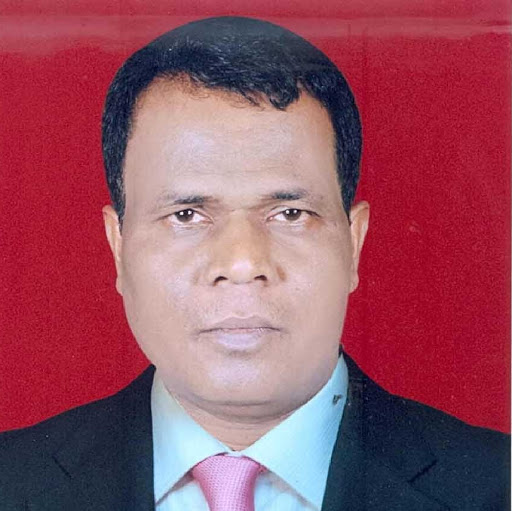 Neelamani Sutar writes since his childhood days. He is a Prasar Bharati approved Playwright and Lyricist. He writes lyrics, plays, stories, novels, musical features, etc. His plays are broadcasted through Radio Centers. He is a contributing author : 'Something Happened on the Way to Heaven' – Edited by : Sudha Murty, Published by ; Penguin India Publishers; Co-poet : 'Purple Hues', Published by Sanmati Publishers and Distributors; Co-poet : 'The Pink Throne' Published by : Ink Lovers Publishers. "The Untold Love Stories " Published by : Authors Ink Publication, 'Aqullrelle' (Rejected Stock), 'Eternal song of Human Love' Published by Creative Impulse, 'Feminine Love & Mystery, Published by Creative Impulse. Deep Tales Anthology (lulu.com), Four Seasons Anthology (Hurricane Press). A Regular Author of Journals – Long Lit, Literary Voyage, Asian Age (Newspaper) & Aagaman-The Arrival. He is honoured and awarded for his lyrics and stories. Address for correspondence : Neelamani Sutar, C/o – Udayshree, Narayan Mishra Lane, P.O. – Arunodaya Market, Dist – Cuttack, State : Odisha, Pin – 753009. Email ID –sutarneelamani@gmail.com, Phone : +91 9437273934.