Poem – NG (By John Stanizzi)

NG
NG21028982 – My National Guard Service Number
1967
I remember from an early age that
when she wasn't cursing, my mother chose
NG – the car was NG, NG the
refrigerator, my father, and me.
And so in '67, when fear and
guilt masqueraded as angry conscience,
and I managed to finagle my way
out of the draft, I knew without a doubt
exactly what it meant to be NG.
In among the U.S. boys, the R.A.s,
I was the kid who would be going home.
No bullet filled mist, just the hum of the
morning traffic, the cool fall shadows, and
life in my lungs because I was NG.
Author Bio:
John L. Stanizzi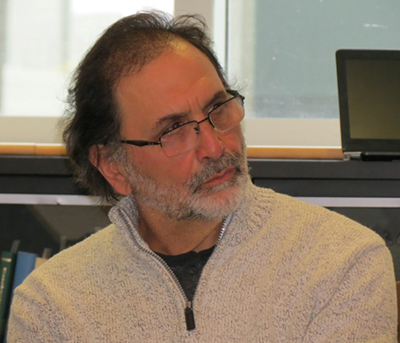 John L. Stanizzi is author of the collections – Ecstasy Among Ghosts, Sleepwalking, Dance Against the Wall, After the Bell, Hallelujah Time!, High Tide – Ebb Tide, Four Bits, Chants, and his is newest collection, Sundowning, brought out by Main Street Rag. Besides Antarctica Review, John's poems have appeared in Prairie Schooner, American Life in Poetry, The New York Quarterly, Paterson Literary Review, Blue Mountain Review, The Cortland Review, Rattle, Tar River Poetry, Rust & Moth, Connecticut River Review, Hawk & Handsaw, and many others. His non-fiction has appeared in Stone Coast Review. His work has been translated into Italian and appeared in many journals in Italy. His translator is Angela D'Ambra. John has read and venues all over New England, including the Mystic Arts Café, the Sunken Garden Poetry Festival, Hartford Stage, and many others. For many years, John coordinated the Fresh Voices Poetry Competition for Young Poets at Hill-Stead Museum, Farmington, CT. He is also a teaching artist for the national recitation contest, Poetry Out Loud. A former New England Poet of the Year, John teaches literature at Manchester Community College in Manchester, CT and he lives with his wife, Carol, in Coventry.
www.johnlstanizzi.com