Poem – The Snowman (By Marieta Maglas)

The snowman doesn't know why
the reasons are balanced perfectly by feelings.
He was dealing last week with a snowstorm
wondering how many snowflakes could fall.
The snowman thinks of
the pure joy of being alive.
Now, the rain comes down in trickles to melt the snow,
and he wants to let all the weight of fall to the ground
and to become a part of it.
He shines like porcelain now,
and he knows that he has nowhere else to go.
He makes an effort to distinguish between
these two incommensurable realms, nature and freedom.
He examines the black hearses spanning out of white.
He discovers the twilight sky, the rising sun,
and this inconsequential world.
He understands that flourish of innocence and simplicity.
He makes an effort to distinguish between
his own immortality and his existence.
The snowflakes begin to fall so softly upon his icy heart.
The gentle snowflakes begin to fall again.
A blackbird starts to hang the darkness of the night.
The whole world constitutes for him a
great ambiguity and elusiveness.
He remains tightly closed with his owner inside.
Significantly, the night begins to kill the day's seconds.
He makes an effort to distinguish between
The ineliminable input of external and internal sensations.
He begins to have his own consciousness.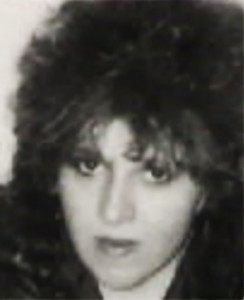 The poems of Marieta Maglas have been selected and published in some anthologies at Ardus Publications, Sybaritic Press, Prolific Press, and others.
Her poetry was published in Tanka Journal edited by Glenn Lyvers, The Aquillrelle Wall of Poetry Book Five edited by Aquill Relle , A Divine Madness: An Anthology of Modern Love Poetry edited by John Patrick Boutilier, Near Kin: A Collection of Words and Art Inspired by Octavia Estelle Butler edited by Marie Lecrivain, Three Line Poetry #25 edited by Glenn Lyvers, Contemporary Poetry: An Anthology of Present Day Best Poems and Literature Today: An International Journal of Contemporary Literature, both being edited by Dr Pradeep Chaswal, ENCHANTED – Love Poems and Abstract Art edited by Gabrielle de la Fair, Intercontinental Anthology of Poetry on Universal Peace and Love edited by Madan Gandhi and Chryssa Velissariou, and many other books.
Her work has also appeared in some journals including Poeticdiversity Los Angeles edited by Marie Lecrivain, The Velvetillusion Literary Magazine Alabama, The Secret (La Revista) in Italy, FWM Magazine in the US, Trần Thu Trang in China, GNOSIS – A Poetry Journal™ in the US, I Am not a Silent Poet edited by Reuben Woolley and so many others.
In 2013, Marieta Maglas has been nominated at The International Festivals of Poetry in Canada and Mexico.