Poem – With One Eye (By Marieta Maglas)

A flight separates
the sea from the sky.
Her glance caresses
the stillness. The flowers
scathed by hail
become bluish. They do not
die, yet. This life without
him is like the plenitude seen with one eye. Her right
convictions sculpt
in sadness
as in a block of marble
a rocky embrace. The sun
is crying. There is only one
single eye in the core of this universe. He is still
extant
in between the things
of her remembrance.
So many colors are catching her
that she cannot be
lighthearted. Their flux is tropic.
She blends them in a caramel.
These colors become as negative
as the sounds coming from
a broken guitar. Her name is Eve, and
she waits
to be eaten by worms someday.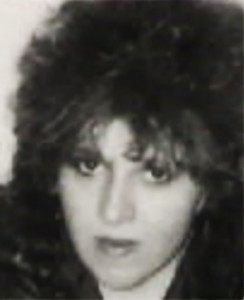 The poems of Marieta Maglas have been selected and published in some anthologies at Ardus Publications, Sybaritic Press, Prolific Press, and others.
Her poetry was published in Tanka Journal edited by Glenn Lyvers, The Aquillrelle Wall of Poetry Book Five edited by Aquill Relle , A Divine Madness: An Anthology of Modern Love Poetry edited by John Patrick Boutilier, Near Kin: A Collection of Words and Art Inspired by Octavia Estelle Butler edited by Marie Lecrivain, Three Line Poetry #25 edited by Glenn Lyvers, Contemporary Poetry: An Anthology of Present Day Best Poems and Literature Today: An International Journal of Contemporary Literature, both being edited by Dr Pradeep Chaswal, ENCHANTED – Love Poems and Abstract Art edited by Gabrielle de la Fair, Intercontinental Anthology of Poetry on Universal Peace and Love edited by Madan Gandhi and Chryssa Velissariou, and many other books.
Her work has also appeared in some journals including Poeticdiversity Los Angeles edited by Marie Lecrivain, The Velvetillusion Literary Magazine Alabama, The Secret (La Revista) in Italy, FWM Magazine in the US, Trần Thu Trang in China, GNOSIS – A Poetry Journal™ in the US, I Am not a Silent Poet edited by Reuben Woolley and so many others.
In 2013, Marieta Maglas has been nominated at The International Festivals of Poetry in Canada and Mexico.