Poem – America Wants to Know (By Donal Mahoney)

What will she do with him?
That is, if she's elected.
with her to the White House
after keeping him in the doghouse
.
the doghouse out on the lawn.
He shouldn't be a problem there.
Only men jump over the fence.
Author Bio: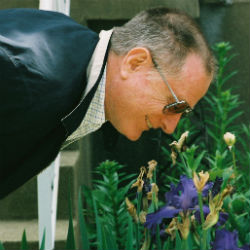 Donal Mahoney lives in St. Louis, Missouri. He has had fiction and poetry published in various publications in the U.S. and elsewhere. Among them are The Galway Review (Ireland), The Recusant (England), The Missing Slate (Pakistan), Guwahatian Magazine (india), Bluepepper (Australia), The Osprey Journal (Wales), Public Republic (Bulgaria), and The Istanbul Literary Review (Turkey). Some of his earliest work can be found at http://booksonblog12.blogspot.com and some of his newer work at https://www.antarcticajournal.com/donal-mahoney-recent-works