Poem – QUESTIONABLE CHOICE (By Ray Gallucci)

QUESTIONABLE CHOICE
Gathered at the water hole
Primates lacking hair.
Cover selves from neck to toe
Lest reveal what's there.
Feeding till they're satisfied,
Drinking till they're full.
Elders showing sagging hides
From the planet's pull.
Try imagining these apes
"Masters of the Earth,"
Guzzling down fermented grapes,
Adding to their girth.
Evolution must have goofed
Somewhere in the past
When let random process choose
Species such to last.
Sense of hearing, sense of smell
Nothing of renown.
Eyesight only serves them well
Till the sun goes down.
Claim to fame?  Bipedal walk
So their hands are free.
None can match the way they talk
Or dexterity.
Bloated skulls to hold their brains,
Large for body size.
Capable of lunar gains,
Also genocide.
Some still cling to arrogance
They were fashioned from
Image of creator grand
From whom all things come.
But the smart ones truly know
Caught a lucky break
From the dice's random throw —
Evolution's stake.
(Published in DANA LITERARY SOCIETY ON-LINE JOURNAL, May 2005)
Author Bio: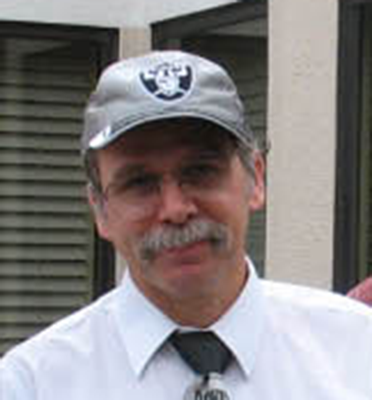 I am a Professional Engineer who has been writing poetry since 1990. I am an incorrigible rhymer, tending toward the skeptical/cynical regarding daily life. I have been fortunate to have been published in poetry magazines and on-line journals such as NUTHOUSE, MOTHER EARTH INTERNATIONAL, FEELINGS/POETS' PAPER, MÖBIUS (when Jean Hull Herman published), PABLO LENNIS, MUSE OF FIRE, SO YOUNG!, THE AARDVARK ADVENTURER, POETIC LICENSE, THUMBPRINTS, UNLIKELY STORIES, BIBLIOPHILOS, FULLOSIA PRESS, NOMAD'S CHOIR, HIDDEN OAK, PABLO LENNIS, POETSESPRESSO, SOUL FOUNTAIN, WRITER'S JOURNAL, ATLANTIC PACIFIC PRESS, DERONDA REVIEW, LYRIC, THE STORYTELLER, WRITE ON! and DANA LITERARY SOCIETY.