Poem – Sacked (By Donal Mahoney)

When we hire people, we like to know
their limitations, said Mr. Acre,
commandant of personnel.
Look at Phil with his arm and hook.
We could see the problem when we hired him.
We've hired others with limitations
not as obvious and that has backfired.
You and I have limitations no one can see.
If ours were obvious, someone might
call the cops to come and get us.
I'm in charge so here's your severance.
Box up your stuff and go away.
Author Bio: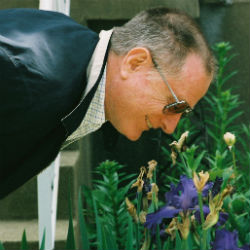 Donal Mahoney lives in St. Louis, Missouri. He has had fiction and poetry published in various publications in the U.S. and elsewhere. Among them are The Galway Review (Ireland), The Recusant (England), The Missing Slate (Pakistan), Guwahatian Magazine (india), Bluepepper (Australia), The Osprey Journal (Wales), Public Republic (Bulgaria), and The Istanbul Literary Review (Turkey). Some of his earliest work can be found at http://booksonblog12.blogspot.com and some of his newer work at https://www.antarcticajournal.com/donal-mahoney-recent-works