Poem – WHERE NONE HAS GONE BEFORE (By Ray Gallucci)

WHERE NONE HAS GONE BEFORE
Though we arrived just yesterday
In geologic time,
Appears we've had too much to say,
And none of it sublime.
Repeated cometary blasts,
The forces needed to
Turn species into fossils past
When time was overdue.
Like plague of locusts, we can scourge
Wherever we alight.
Primeval ecosystems purge.
We're quite a potent blight!
Once Madagascar was an island
Rife with forests green,
Till immigrants who sailed from Thailand
"Slashed and burned" it clean.
The Bay of Chesapeake once held
More crabs than you could count.
But lately have you even shelled
Your minimal amount?
Now planet's started fighting back
As we probe deeper yet.
And so when jungles we attack,
New epidemics get.
Diseases once confined to species
We dared not disturb,
Have, by our folly, been unleashed
As "just deserts" deserved.
Consider AIDS, E. Bola, SARS.
Know what awaits us next?
Perhaps some mutant phage from Mars
Or Herpes strain Complex?
However, what has history taught us
Time and time again?
That what we've learned amounts to naught.
We'll blunder now as then.
(Published in DANA LITERARY SOCIETY ONLINE JOURNAL, September 2005)
Author Bio: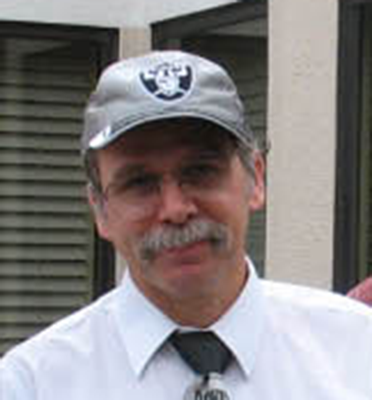 I am a Professional Engineer who has been writing poetry since 1990. I am an incorrigible rhymer, tending toward the skeptical/cynical regarding daily life. I have been fortunate to have been published in poetry magazines and on-line journals such as NUTHOUSE, MOTHER EARTH INTERNATIONAL, FEELINGS/POETS' PAPER, MÖBIUS (when Jean Hull Herman published), PABLO LENNIS, MUSE OF FIRE, SO YOUNG!, THE AARDVARK ADVENTURER, POETIC LICENSE, THUMBPRINTS, UNLIKELY STORIES, BIBLIOPHILOS, FULLOSIA PRESS, NOMAD'S CHOIR, HIDDEN OAK, PABLO LENNIS, POETSESPRESSO, SOUL FOUNTAIN, WRITER'S JOURNAL, ATLANTIC PACIFIC PRESS, DERONDA REVIEW, LYRIC, THE STORYTELLER, WRITE ON! and DANA LITERARY SOCIETY.