Poem – A Stationary Bicycle (By Donal Mahoney)

A Stationary Bicycle
The doctor tells Phil and his wife
he's in pretty good health for a man
his age but he needs to exercise.
And Phil says he agrees
and then goes on to explain
his faith in recliner therapy.
He sits in a recliner for hours,
watches TV or reads the paper
and wiggles his toes
at least three times a day.
The doctor asks if his wife if
they'd try a stationary bicycle.
She says she thinks there's
one somewhere in the basement.
Phil says his wife's right as usual.
He saw it one night during a storm
when he went down to change a fuse.
Said he almost had a heart attack.
Author Bio: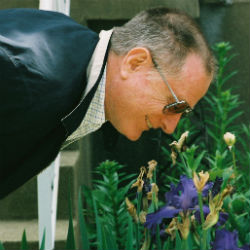 Donal Mahoney lives in St. Louis, Missouri. He has had fiction and poetry published in various publications in the U.S. and elsewhere. Among them are The Galway Review (Ireland), The Recusant (England), The Missing Slate (Pakistan), Guwahatian Magazine (india), Bluepepper (Australia), The Osprey Journal (Wales), Public Republic (Bulgaria), and The Istanbul Literary Review (Turkey). Some of his earliest work can be found at http://booksonblog12.blogspot.comand some of his newer work at https://www.antarcticajournal.com/donal-mahoney-recent-works